Patterns
Different kinds of scratch patterns
3dSilhouette program can generete three different types of patterns:
-Line patterns
-Scratches
-Equal depth patterns pages
First two are explained using the following 3d cube as sample object.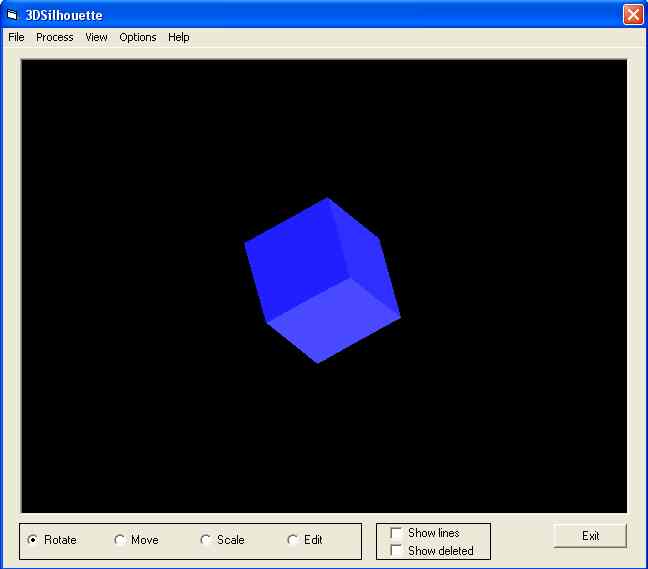 Line Patterns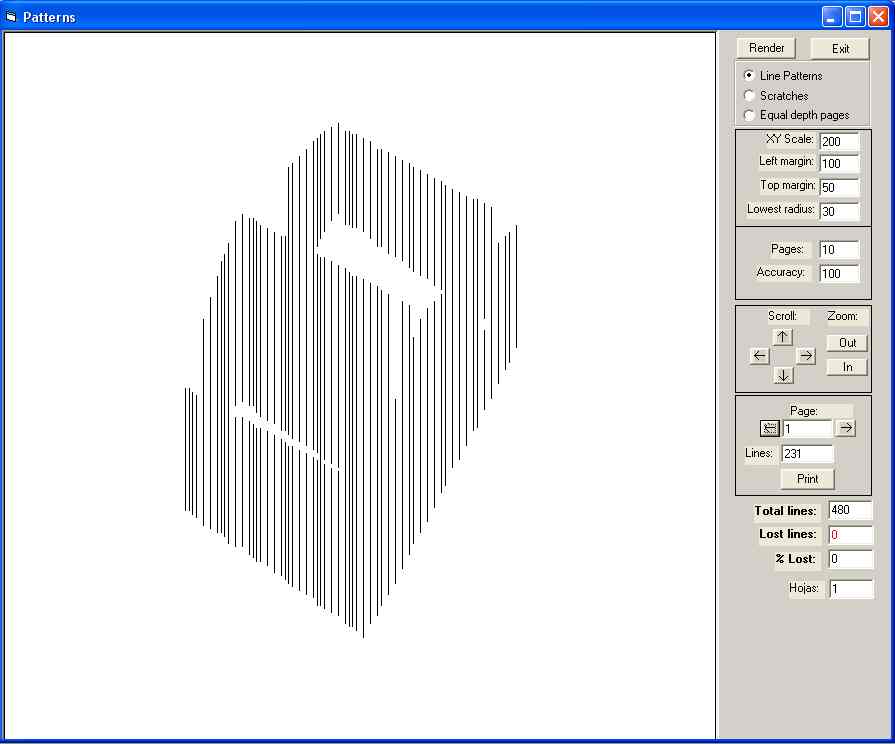 In order to draw scratches, transparent working media should be placed over a sheet with printed pattern, resting on a flat surface. Each line correspond to one scratch, serving bottom end of the line as a centre for compass tip and line length as scratch radius. Several pages of these line patterns may be generated, depending on the object complexity.
Scratches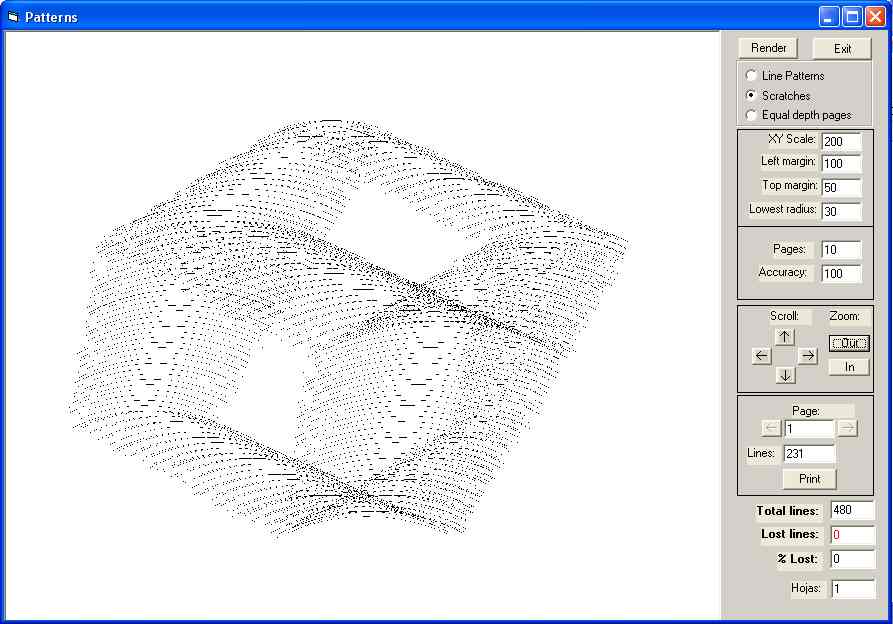 This option generates raw scratches that may be printed on a transparency sheet, then used for photo-etching scratches on an apropriate surface.
Equal depth patterns pages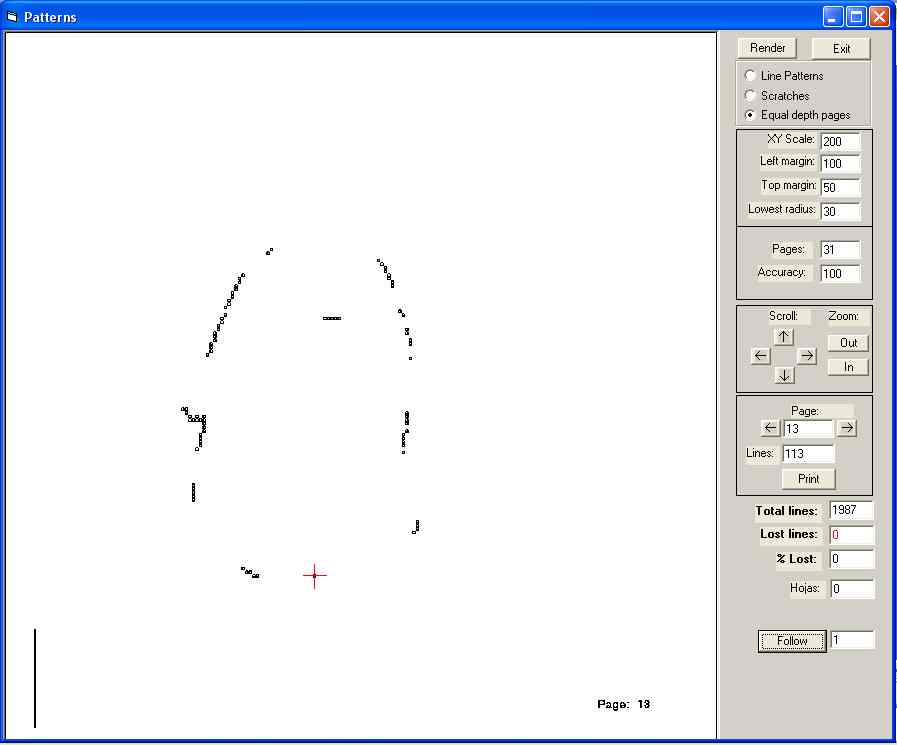 Program displays a page for each depth value (compass aperture) calculated. It is intended mostly for drawingon a transparency sheet laying directly on the lcd display screen. It displays a page of centre points for each compass aperture, which is shown in the left bottom corner of the page.You can use patterns right from Patterns window, or display bmp image files using windows image viewer.Pressing the button "Follow", a cross pointer will navigate over the points to make it easier to find them correctly.
This pattern corresponds to one of the pages generated from 3d head showed in Software page.
Get the program 3dSilhouette
If you think this program will be useful for you, you cand get it for free. Please, send an e-mail to raulbsp@fastmail.fm with a brief description of your experience in scratch holograms and I will send it to you. Feed back coments will be also welcome.